No one does, however, it's the one unfortunate reality of the Internet. It comes, and comes, and comes. Now, you can do something about it. Check into SunBlock Anti Spam today!
Sunset Web Solutions
Sunset Net Web Hosting is the easy way to manage your domains. With the cPanel/WHM Controls, and the Tools and Resources Sunset Net provides, the choice is clear. Sunset Net gives you more.
Premium servers, teir 1 data centers and multi-honed networking - Guaranteed Uptime and Support
Experience Web Hosting the way it should be. Easy, full featured, and true 99.9% Uptime.
Guaranteed!

cPanel Domain Demo
Site Builder Demo User : rvsite Password : demo9
WebHost Manager (WHM) Demo (Multi domain control)

Web Hosting
Hosting Controls
Fantastico DeLuxe
RVSite Builder
Plan Details - Signup
Sunset Web Hosting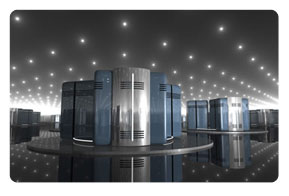 Sunset Net empowers the end user with simple, yet incredibly powerful, one click easy web hosting.
Shared, Multi-Domain or Managed Hosting, Sunset Net Web Hosting is just what it should be. Easy, full featured, always up and priced right.
Combined with Sunset Net Support, all the tools and resources you need and the options you demand, we really are your one stop web hosting shop!

Plan
Basic
Webmaster
MultiDomain
Ecommerce
Monthly Cost
$9.95
$19.95
$29.95
$21.95
Disk Space
100Meg
1Gig
5gigs
1Gig
Monthly Transfer
5Gigs
20Gigs
100Gigs
25Gigs
Reseller add-on, allows hosting and management of multiple domains, $49.95/mo (in addition to selected plan from above)
Shopping cart setup and configuration, Call for pricing 530-879-5660
Web Design and Maintenance, Call for pricing 530-879-5660
Sunset cPanel Controls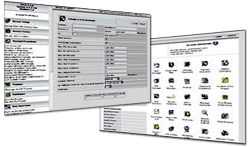 cPanel allows for simplistic control over day to day domain functions. Fast becoming one of the most popular web hosting controls, cPanel provides powerfully easy control with a short learning curve. Email, File Management, Statistics, Server Status Monitoring and more is a simple one click operation. Inside cPanel we integrate the RVSkin, Multi Themed, Multi Language, overlay along with all standard cPanel XSkins for easy web based GUI functionality. Fantastico Deluxe, the RVSite Builder and the Multi Domain Web Host Manager round out the complete package for unbeatable features and value.
One Click Easy Scripting

Fantastico De Luxe is the leading auto installer for cPanel servers. With more than 10.000 installations, it provides more than one million end users the ability to quickly install dozens of the leading open source content management systems into their web space easily with one click.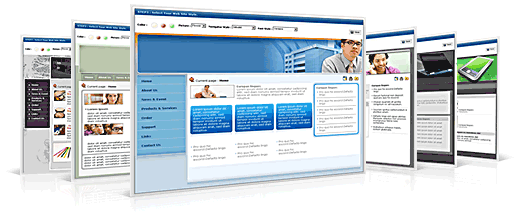 The RVSite Builder is an easy 7 step process to online site design. With over 400 design templates included, this free Sunset Net addon is worth is weight in gold! Save hundreds and have your Web Site online, super fast.
Use your text, your images... it's your site!
Sunset Web Hosting

For over 10 years, Sunset has been providing superior solutions to those who need reliability, functionality and suppot. We give you all the tools and help to use them.
Powerful, one click simplicity for most all your needs. Add email, scripts and tons more, easily, fast and automatically. Easy Video Tutorials show you the way and are included in every account right in your control panel!
Check the Plans below and call us to get started.
Plan Details
Basic
Webmaster
MultiDomain
Ecommerce
Setup Fee
$0.00
$0.00
$0.00
$0.00
Monthly Cost
$9.95
$19.95
$29.95
$21.95
Service
24x7 Support
Yes
Yes
Yes
Yes
99.9% Uptime SLA
Yes
Yes
Yes
Yes
Telephone Support
Yes
Yes
Yes
Yes
Resources
Disk Space
100Meg
1Gig
5gigs
1Gig
Monthly Transfer
5Gigs
20Gigs
100Gigs
25Gigs
Domains
1
1
Unmetered
Unmetered
Sub Domains
Unmetered
Unmetered
Unmetered
Unmetered
Domain Aliases
1
Unmetered
Unmetered
Unmetered
Personalized Nameservers
No
No
Yes
Yes
Email
Mail Boxes
Unmetered
Unmetered
Unmetered
Unmetered
Email Forwarding
Unmetered
Unmetered
Unmetered
Unmetered
IMAP Access
Yes
Yes
Yes
Yes
POP3 Access
Yes
Yes
Yes
Yes
SMTP Access
Yes
Yes
Yes
Yes
Autoresponders
Unmetered
Unmetered
Unmetered
Unmetered
Webmail
Yes
Yes
Yes
Yes
Filtering
Yes
Yes
Yes
Yes
AntiSpam/Virus Protection * *
Yes * *
Yes * *
Yes * *
Yes * *
Access
FTP Access
Yes
Yes
Yes
Yes
FTP Sub Accounts
Unmetered
Unmetered
Unmetered
Unmetered
Databases
MySQL
1
Unmetered
Unmetered
Unmetered
Database Users
Unmetered
Unmetered
Unmetered
Unmetered
phpMyAdmin
Yes
Yes
Yes
Yes
SSL Options
No
Yes
Yes
Yes
Features
Fantastico Script Installer
Yes
Yes
Yes
Yes
Free Premium Site Builder
Yes
Yes
Yes
Yes
Crontab Support
Yes
Yes
Yes
Yes
PHP
Yes
Yes
Yes
Yes
Private CGI-BIN
Yes
Yes
Yes
Yes
FrontPage Extensions
Yes
Yes
Yes
Yes
XML Support
Yes
Yes
Yes
Yes
SSI
Yes
Yes
Yes
Yes
Custom Error Pages
Yes
Yes
Yes
Yes
Custom MIME Types
Yes
Yes
Yes
Yes
Curl
Yes
Yes
Yes
Yes
Zend
Yes
Yes
Yes
Yes
Imagemagick/GD
Yes
Yes
Yes
Yes
IonCube
Yes
Yes
Yes
Yes
Stats
Yes
Yes
Yes
Yes